Post originally appeared on Pro Sports Notes
January 7, 2019
The double doink keeps the Eagles season alive for another week
Featured Image: Smashdown Sports News via Flickr
The double doink keeps the Eagles season alive for another week
Posted on January 7, 2019
A double doink away
Wow. WOW! I'm still in shock and I know I'm not the only one. It's still difficult to put into words how absurd that ending was. The Eagles played an extremely hard fought game. They took away Khalil Mack and made some plays on offense. However, it seemed like they were going to come up short. Then, Treyvon Hester's hand happened. The Eagles season was saved by a double doink. Here are a few things to love and hate after the wildcard win in Chicago.
Thing to hate #1: Dropped passes and interceptions
At this point, it's a one-game season. Unfortunately for the Eagles, it's been a one-game season for the last month. However, because it's a onegame season, we can't afford dropped passes and interceptions. Alshon Jeffery dropped one that hit him in the hands, so did Nelson Agholor. There were also a few dropped potential interceptions in the game. One of these was in the endzone on the Bears final drive of the first half. This would have kept the game tied at 3, and the Eagles wouldn't have needed to bank on the double doink to win.
Thing to hate #2: Wasting so much time on that dumb catch/incomplete pass/fumble situation
I hate this for a few different reasons. First of all, one of the biggest overarching rules of football is that you dive on a loose ball no matter what. Granted, the refs did signal incomplete. However, the Eagles should know by now that NFL referees are completely incompetent and can never be trusted.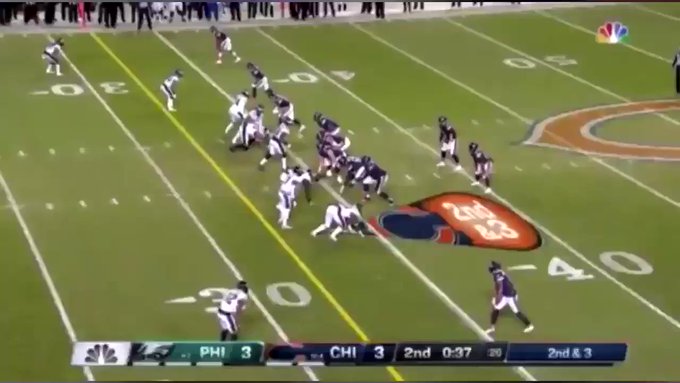 Secondly, Terry McAuley is terrible. His only job is to know the NFL rules and be able to explain the rules to the viewers at home. When he openly admits he doesn't know what the rule is if there is a fumble and no one picks up the ball, that's a problem. That's not on the refs, or the catch rule interpretations, or whatever else. It was a ridiculous waste of time.
Thing to LOVE #1: The offensive line's best game of the year
The Eagles have faced some beastly defensive linemen this year. They've gone up against Aaron Donald, JJ Watt, Jadeveon Clowney, Cameron Jordan, Calais Campbell, and more. The Bears entire defensive line is full of studs. Obviously, the two most talked about player is Khalil Mack. Last season with the Raiders, Mack was irrelevant in the Christmas Day game that gave the Eagles home field advantage. Yesterday, he was also irrelevant.
I will admit, I was concerned about Doug Pederson starting Isaac Seumalo instead of Stefan Wisniewski. But, Seumalo held his own. The most impressive offensive line play yesterday, however, was by the tackles.
Lane Johnson and Jason Peters played absolutely out of their minds yesterday. It was widely known that JP was excited to get after it because he had never played in an Eagles playoff win, despite being here for the last 11 years. It was also widely known that Lane Johnson felt extremely slighted by his non-selection to the Pro Bowl and his non-All Pro selection as well. You could tell by their play. They completely took Mack away from the Bears defense and ultimately helped their team secure the win. I love watching Peters ball out at his age. He's absolutely securing his spot in the Hall of Fame, and Lane Johnson will get there one day too.
Thing to love #2: Alshon doing Alshon things. Nelson doing Nelson things.
Staying with the offense, I'd like to touch on a few things about Alshon Jeffery, starting with his playoff attitude. No one keeps it more real than Jeffery leading up to a playoff game. Last season, he guaranteed a Super Bowl victory, and then answered all of his media day questions in sunglasses. This week, he had a few great one-liners talking about his time in Chicago. Clearly, he did enough to make Bears fans a little angry, because any time he touched the ball he was serenaded by boos, which he clearly loved.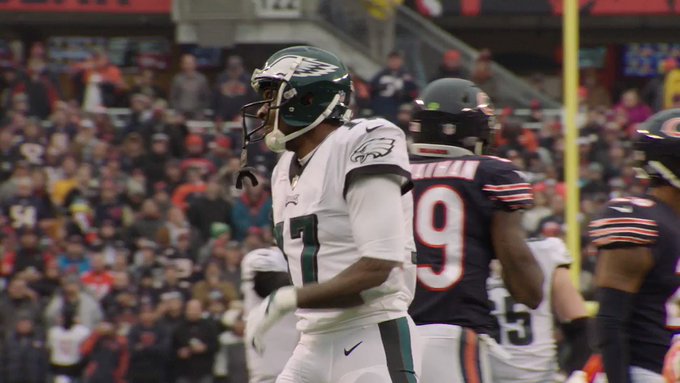 What else can I say? They guys got great hands, he runs great routes, and he's always open. Signing him in free agency last year will go down as one of the top three moves by Howie Roseman of all time.
When it comes to Nelson Agholor, I can't explain how happy his turnaround from 2016 makes me. Over the last few games, he had some of the most important catches. Nelly is one of the guys on the team that's really great getting yards after the catch. He's extremely shifty and has fantastic footwork to make people miss. He demonstrated that against Houston, and again yesterday against Chicago.
Thing to love #3: Golden Tate for a 3rd round pick? Worth it.
It's definitely safe to say that everyone was wondering whether or not the Tate trade was worth it because of his lack of utilization in the offense. During yesterday's game, it officially became unquestionably worth it.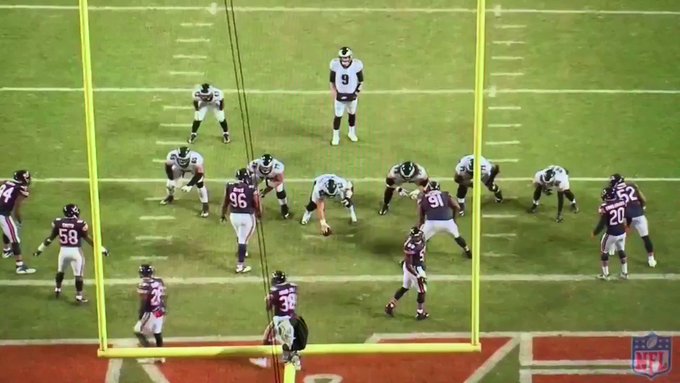 I was always okay with the trade because we have two second-round picks already so losing the third rounder wasn't too much to give up. Tate came up huge on a fourth down conversion for the game-winning touchdown. He also made a few really big catches to keep scoring drives alive. He's another receiver with great hands who has the ability to make plays. Without that score, the double doink wouldn't have mattered.
Thing to love #4: the quiet heroics of Dallas Goedert
As a fanbase, we knew that a tight end was absolutely going to be on our list of draft picks in 2018. We have a perennial star tight end in Zach Ertz, but we lost Trey Burton (who will absolutely be discussed later in the article) and Brent Celek. The 2018 draft class was big for tight ends but the Eagles saw something special in Goedert and they hit the nail on the head. He's a big guy who can break tackles, and his blocking has drastically improved throughout the season. The great blocking is something the team lost when they cut Celek, so having that improvement is quietly huge for the team.
His touchdown was unbelievably clutch and could not have been more perfect.
Dallas Goedert's ability to completely redirect his body and create separation is very impressive. Red zone nightmare pic.twitter.com/dCXcMVrwPK— Liam Jenkins (@LiamJenkins21) January 6, 2019
Thing to love #5: The young DBs stepping up HUGE
It's been talked about over and over again. Our secondary was depleted. We lost Sidney Jones, Jalen Mills, Ronald Darby, and Rodney McLeod. It was painful to watch the first few weeks of the backups out there. However, in the last stretch of six games or so they've been great in coverage, and they've been great tackling. Really, there are no complaints about the way they've played and a lot of that credit goes to Jim Schwartz and Corey Undlin.
Avonte Maddox is already today's MVP.

Forces Robinson to walk the tightrope. Opens his hips and gives Trubisky a glimpse before closing back over the top, pushing Robinson just as he was preparing to get his feet down. Such a good job at closing that window pic.twitter.com/V7Zfwswauv— Liam Jenkins (@LiamJenkins21) January 6, 2019
I think next year, Avonte Maddox has earned a spot starting on the outside, and Rasul Douglas could potentially start at safety. Keep Jalen Mills on the outside and possibly start Cre'Von LeBlanc inside. It's an interesting thought, but we still have some time.
Thing to love #6: Treyvon Hester's finger tips
I don't really think this needs any explanation but I'll give one anyway. The Eagles won this game by the skin of their teeth. The fact that Treyvon Hester managed to get a hand on that ball might signify that the mojo is starting to swing in the Eagles favor. That double doink was insane!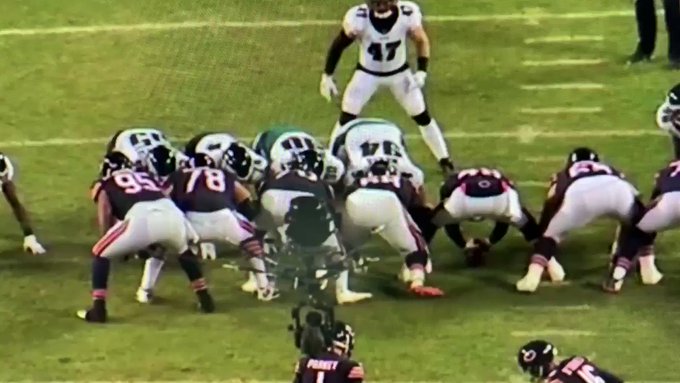 If you would have told me that a former Raiders defensive lineman was going to make the game winning play, I would not have put my money on Hester I'll tell you that.
Thing to love #7: Once an Eagle, always an Eagle
Apparently, Trey Burton is still an Eagle at heart. He showed up to the practice facility on Saturday with a mysterious groin injury that ended up keeping him sidelined for yesterday's game. After a full week of practice, Burton was stuck on the list of inactives. That was absolutely HUGE for the Eagles defense because it allowed them to worry less about a playmaking tight end and more about the running potential of Mitchell Trubisky.
Thing to love #8: The ice in Nick Foles's veins down the stretch of games
We needed a touchdown. So Nick Foles went and got us a touchdown. We needed another touchdown, so Nick Foles went and got us another touchdown. He took complete command of the offense, drove right down and got the job done. Great throws, by a great quarterback.
Thing to love #9: You ALWAYS ice the kicker
Doug Pederson does it once again. There was one timeout left in the final seconds of the game and Pederson used it to ice Cody Parkey's attempt. This gave his special teams unit one more shot at sealing the win. They did just that. Tip. Double doink. Game.
Now on to New Orleans
As much as we'd all like to bask in the excitement of this win, we are on to the next one. We have to move on from the double doink. The Eagles will now travel to New Orleans for the second time this season to take on the Saints. Last time, it did NOT go well. That was the lowest point of the season for the Eagles. They quit on the field and it was noticeable. Since then, the Saints have digressed and the Eagles are a different team. I think the way they are playing now is much more evenly matched with the Saints.
The Eagles want this revenge game. Darren Sproles didn't get the chance to play against his former team this season.Since the Saints traded him in 2014, he hasn't faced his former team in the Superdome. This is a revenge game for the team as well as for Sproles personally. I think the Eagles have a really good shot at winning this game. Let's see what happens. With Nick Foles, anything is possible, but we can't rely on another double doink. A double doink doesn't happen often, and the team can't let it come down to that again.
Since the Saints traded him in 2014, he hasn't faced his former team in the Superdome.
Featured Image: James Anderson via Flickr