Post originally appeared on Pro Sports Notes
September 4, 2018
Kamu Grugier-Hill selected as Special Teams Captain for the Eagles
Image: Michael J Taylor via Flickr
Kamu Grugier-Hill selected as Special Teams Captain for the Eagles
Posted on September 4, 2018
From backup kicker to Special Teams Captain
Kamu Grugier-Hill only started playing football his junior year of high school as a safety and punter in Honolulu, Hawaii. Drafted by the Patriots in 2016, Grugier-Hill did not make the final roster. The Eagles claimed him off waivers and he had eight tackles in 2016. Two years later, Grugier-Hill is a Super Bowl champion, and 2018 special teams captain.View image on Twitter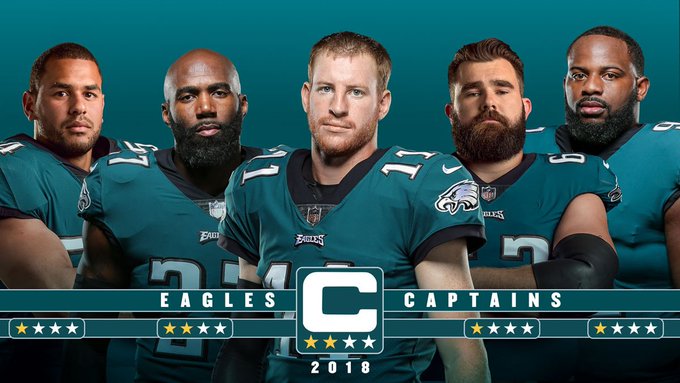 Meet the #Eagles 2018 team captains.#FlyEaglesFly12.1K2:00 PM – Sep 4, 20183,435 people are talking about thisTwitter Ads info and privacy
Grugier-Hill's 2017 season was filled with multiple roles
During the 2017 season, the special teams ace saw his role increase due to injuries to the linebacking corps. Jordan Hicks went down with a torn Achilles in week seven. He finished the 2017 regular season with 22 tackles and one forced fumble.
The most surprising moments probably came during the week 11 matchup with the Dallas Cowboys on Sunday Night Football. Eagles kicker, Jake Elliott, went down early in the game with a concussion and it turned out the backup kicker was the former soccer player, Grugier-Hill. Although there were no extra points or field goals attempted, Grugier-Hill kept the kickoff game in check for the Eagles. There were four kicks attempted, first kicked to the one-yard line and returned to the 26, the second kicked for a touchback, the third kick was from farther due to a penalty (to the 20, fielded to the 40) and the last kick went to the two-yard line and was returned to the 34.
How he earned the role as a special teams captain
Grugier-Hill showed on and off the field in the last year how much of a leader he can be. In the offseason, Grugier-Hill has raised money and awareness for his home state of Hawaii as they dealt with destruction from a volcano and subsequently by a hurricane. He proved he deserved a spot on the roster last season, and now he has shown the city of Philadelphia that he is also a leader off the field as well.View image on Twitter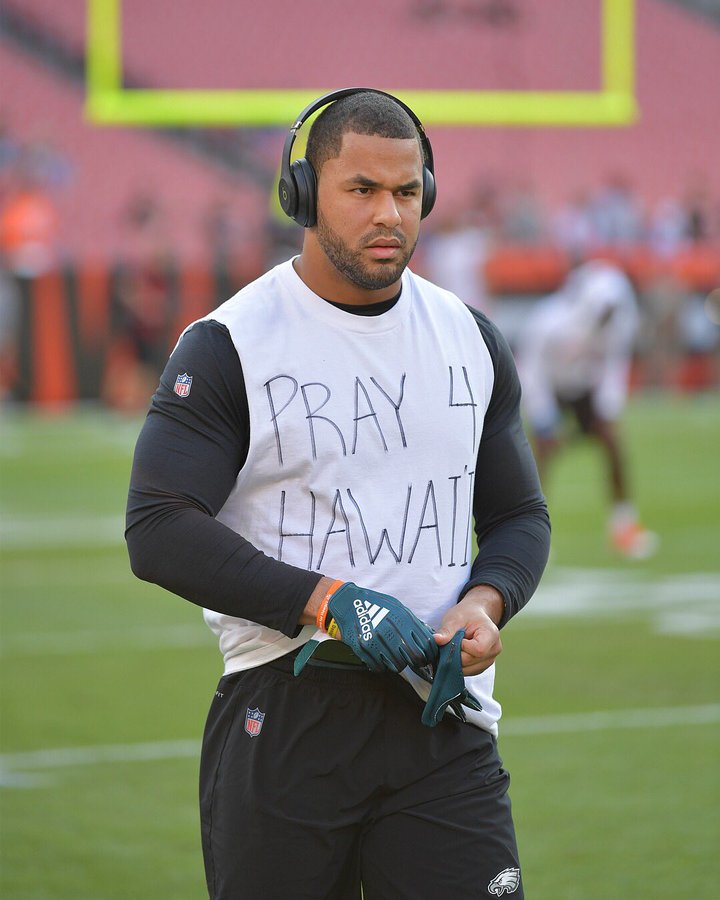 Kamu Grugier-Hill✔@k_grugierhill
Love my Home4132:06 PM – Aug 28, 201827 people are talking about thisTwitter Ads info and privacy
Clearly, Grugier-Hill has shown enough to his teammates and coaches to earn him a captains title. There are obvious choices for captains like Carson Wentz, Malcolm Jenkins, Fletcher Cox, and Jason Kelce. However, earning the title of special teams captain is a big step for Grugier-Hill. And hey, it's just another way the Eagles are clearly smarter and better than the New England Patriots.
Stats via NFL.com
Featured Image: Michael J Taylor via Flickr