Post originally appeared on Pro Sports Notes
December 31, 2018
Eagles pitch a shutout, and get the help they need to secure a playoff birth
Featured Image via Flickr, Smashdown Sports News
Eagles pitch a shutout, and get the help they need to secure a playoff birth
Posted on December 31, 2018
Playoffs coming after a shutout performance at FedEx Field
What a day it's been for us, Eagles fans. We woke up Sunday knowing there was only one path to the playoffs and we had to rely on another team. Luckily for us, the Bears took care of the Vikings, and the Eagles pitched a shutout against the Redskins, paving the way for a 2018-19 playoff appearance. Here are a few things to love and hate after today's performance by the Birds.
Thing to hate #1: How lame are the Redskins though?
How lame and petty do you have to be to mess with a kicker during warmups? I've literally never seen that before. That's just so soft and basically screaming "this is the only way we might be able to win".
Thing to hate #2: The way Josh Adams has been running lately
When the Eagles promoted Adams to the active roster and Doug Pederson started utilizing him more, it looked positive. He was running well, hitting the holes, and running hard up the middle. Over the last few weeks, he seemed more hesitant, trying to bounce outside and dance too much. He's a big back that needs to just lower his shoulders and pound. He hasn't been doing that and I hope that gets fixed because I like the kid a lot and think he has a lot of potential.
Thing to LOVE #1: Wendell Smallwood getting in the action and making the most of it
I've talked about this before. Smallwood hasn't seen much playing time especially since Sproles came back. When he does, however, he runs hard and makes the absolute most of his touches. This is why the Eagles have kept him around for the last few years. How can you let go of a guy like that? He ran hard today to keep the Eagles offense rolling.
Thing to love #2: Alshon Jeffery's hands
I said it before, and I will say it again. The Eagles haven't had a true #1 receiver since Terrell Owens. However, we have one now. Jeffery has some of the strongest and most reliable hands in the NFL. Having a guy that you know always has a genuine chance and advantage to come down with the ball is absolutely huge. Not every team can say that, and now that it's here in Philadelphia again, we see how deprived we've been of that luxury. It was a great move by Howie Roseman to bring him in here and even better to sign him to an extension.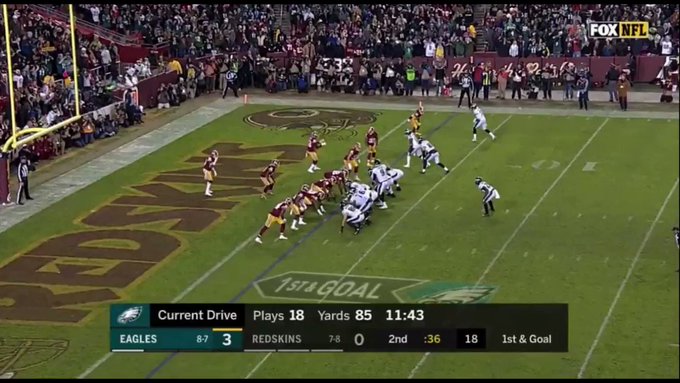 Thing to love #3: The second string secondary locking down
Starting with the first play of the game, the Rasul Douglas interception, you knew this defense came to play. This was a very shaky secondary. However, now they've had some time playing together, you can see that they're gelling and starting to play with some confidence and swagger. This is huge for the Eagles going forward.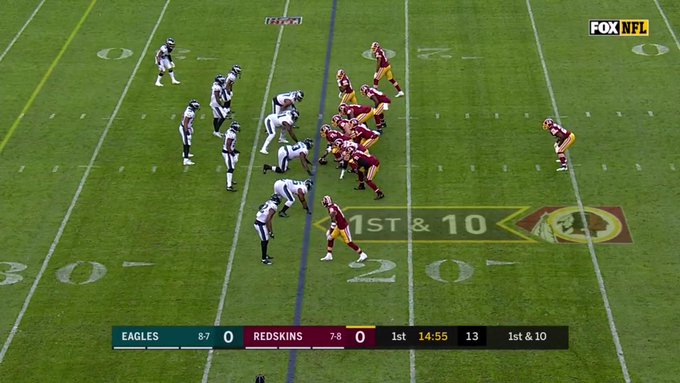 Thing to love #4: Every single member of the defensive line
These guys. Wow. Fletcher Cox, Chris Long, Brandon Graham, Haloti Ngata, Treyvon Hester, Michael Bennett. They were the main reason for the shutout today.
These guys never quit and made Josh Johnson uncomfortable on every single play. They were constantly getting pressure. They're playing at an extremely high level right now and once again, this is huge for them going forward into the playoffs.
Thing to love #5: A shutout to silence the Jim Schwartz haters
This is just a personal thing to love. For some reason, this has been the year of divide for Eagles fans. There are too many debates that have people taking sides and splitting within the fan base. One of these things is the fire Schwartz debate. I have not been a proponent of this movement at all. I think Schwartz had a great year last year, and was doing a good job with what he had to work with this season.
As mentioned before, now that he's had some consistency in personnel, you're seeing exactly why he doesn't deserve to lose his job. He's letting his front guys go because there is more trust on the back end. He is the main reason the Birds held the Redskins to 89 yards and successfully pitched a shutout today, therefore, Schwartz 100% deserves to keep his job this offseason.
Thing to love #6: Cam Johnston is wildly underrated
Looking back to preseason, I did not think Johnston was going to make the roster. After attending open practices and watching his inconsistent punts I did not think this guy was NFL ready. However, I WAS WRONG! He has set an NFL record for average net yards by a rookie punter for a season.
Thing to love #7: Apparently we have 3 stud quarterbacks on the roster…
Have a day, Nate Sudfeld. That is all.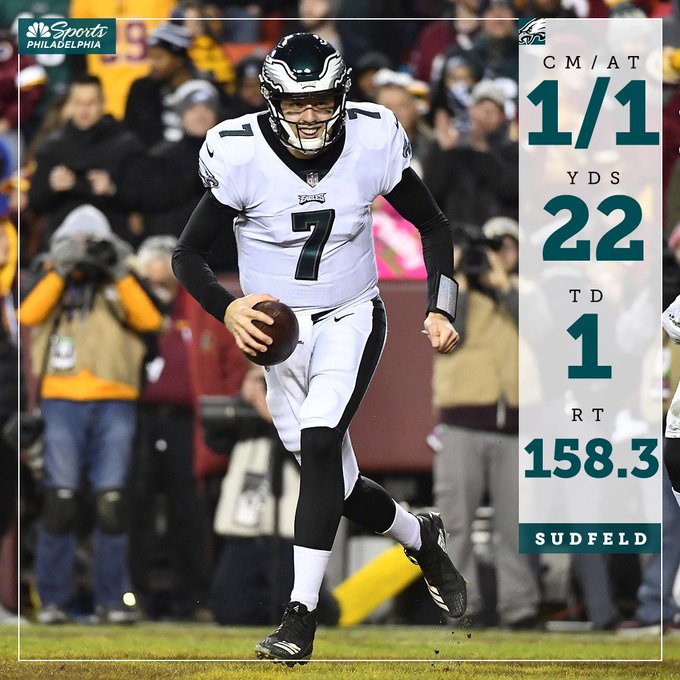 Thing to love #8: Nick Foles doing it again
He had a few little struggles in the beginning but the Super Bowl MVP got the job done. We are so lucky to have the arsenal of quarterbacks that we do. Let's just hopeFoles chest/ribs are all good. Unfortunately, because of his injury, he missed out on a cash incentive. Hopefully, the Eagles still give it to him. He deserves it.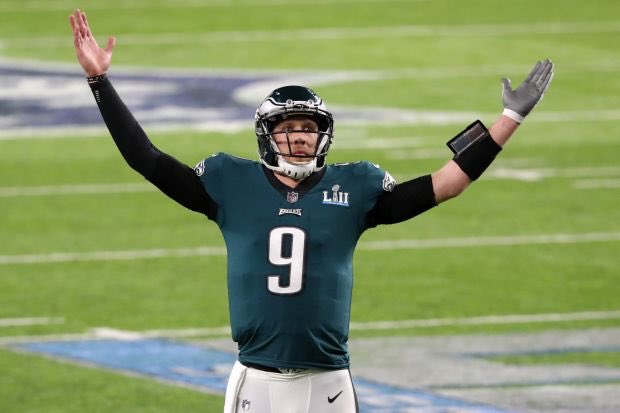 Thing to love #9: Kirk Cousins doing Kirk Cousins things, of course
I told y'all. Cousins is an 8-8 at best. If it wasn't for that ridiculous tie in Green Bay he would have been right on with his average streak. Therefore, paying him $84M guaranteed is absurd on so many levels.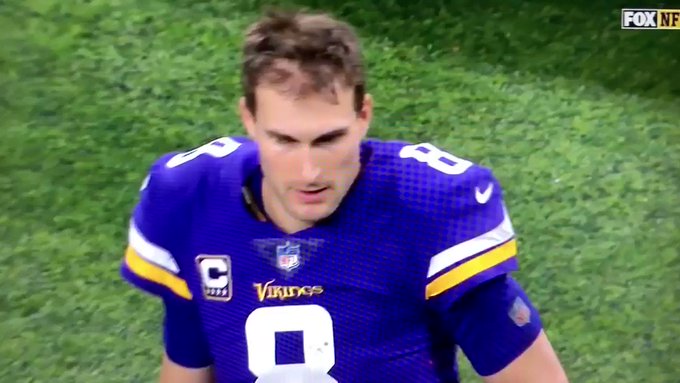 Thing to love #10: DA BEARS!!!
Thanks Bears! See you next week for Alshon Jeffery's revenge game! Let's go!
A shutout leads to a playoff run?
I think the Eagles are poised to go on a run. Soldier Field in the Chicago weather is going to be extremely tough but I think this team, right now, is ready for the challenge. They feel good after a shutout today, so let's hope they go on a run. GO BIRDS!
Stats: NFL.com
Featured Image: James Anderson via Flickr